★★★★★
YOUR ROMANTIC GETAWAY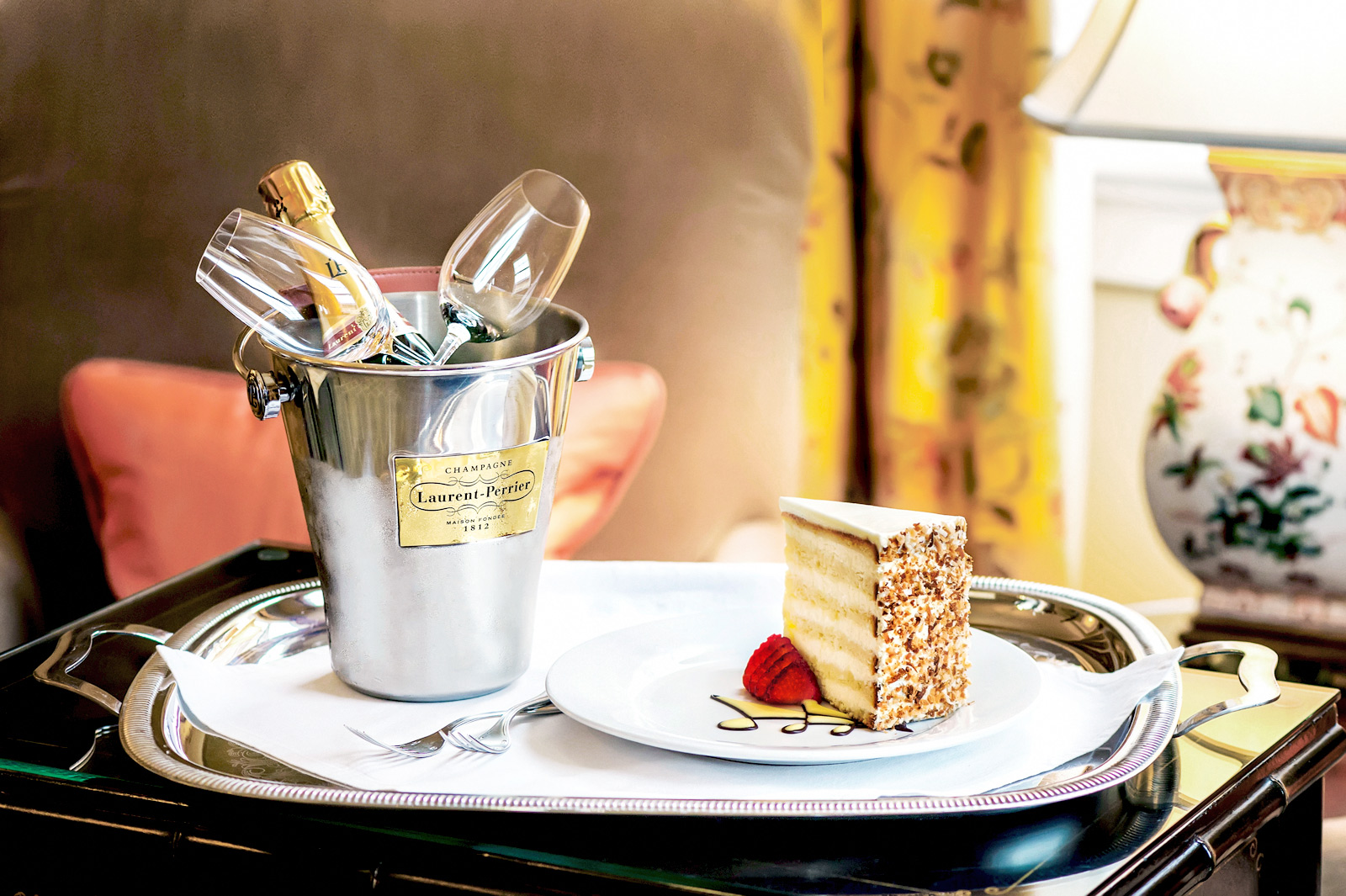 Enhance your visit to Charleston with this special package.
Discover the many charms of Charleston during a private carriage ride through the Historic District, famous for its spectacular Colonial Era mansions.
Keep the festive spirit going with a special room service delivery of Champagne and Peninsula Grill's signature 12-layer Ultimate Coconut Cake, one of the South's most celebrated desserts.
Tuck into a spectacular four-poster king bed from the Baker Historic Charleston furniture collection and awake to enjoy a leisurely Breakfast for two.
Fall in love with your very own Charles T. Bear—Planters Inn's beloved hospitality ambassador—a snuggly souvenir you get to take home as a memento from your sweet escape.
Treat yourself. You deserve it.
---
Have You Tasted the Ultimate Coconut Cake?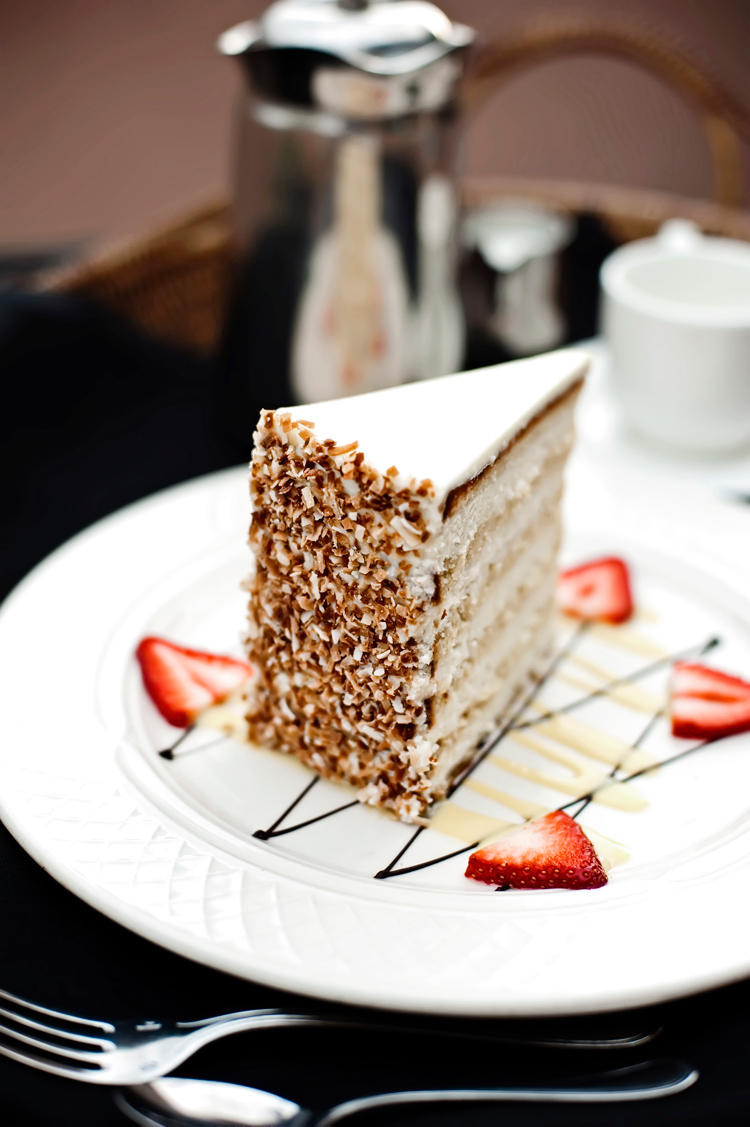 The Sweet Buzz...
O, THE OPRAH MAGAZINE
"Striped with fluffy cream cheese icing and enveloped in freshly toasted coconut, this mile-high 12-layer cake ships across the country and serves 16 grateful guests."
THE NEW YORK TIMES
"A little slice of heaven…"
THE WALL STREET JOURNAL
"a notoriously good 12-layer coconut cake"
BON APPETIT
"… skyscraper high… light as a cloud…"
SOUTHERN LIVING
"One of the South's Grand Desserts"
HARPER'S BAZAAR
"If the city could give a key to a cake, they might bestow the honor upon the Ultimate Coconut Cake at the Peninsula Grill."
FOOD & WINE
"The Ultimate Coconut Cake, with loads of buttery frosting and coconut, is so popular that it's available through mail order."
VOGUE
"When we finally cut ourselves some slices of the cake from Peninsula Grill, we agreed that it was close to the best we'd ever tasted. The Peninsula Grill is deservedly famous for its scrumptious coconut cake."
CHEF BOBBY FLAY
"All-time favorite dessert"
MARTHA STEWART
"The richest filling, and the best ingredients…"
---
Have You Met Charles T. Bear?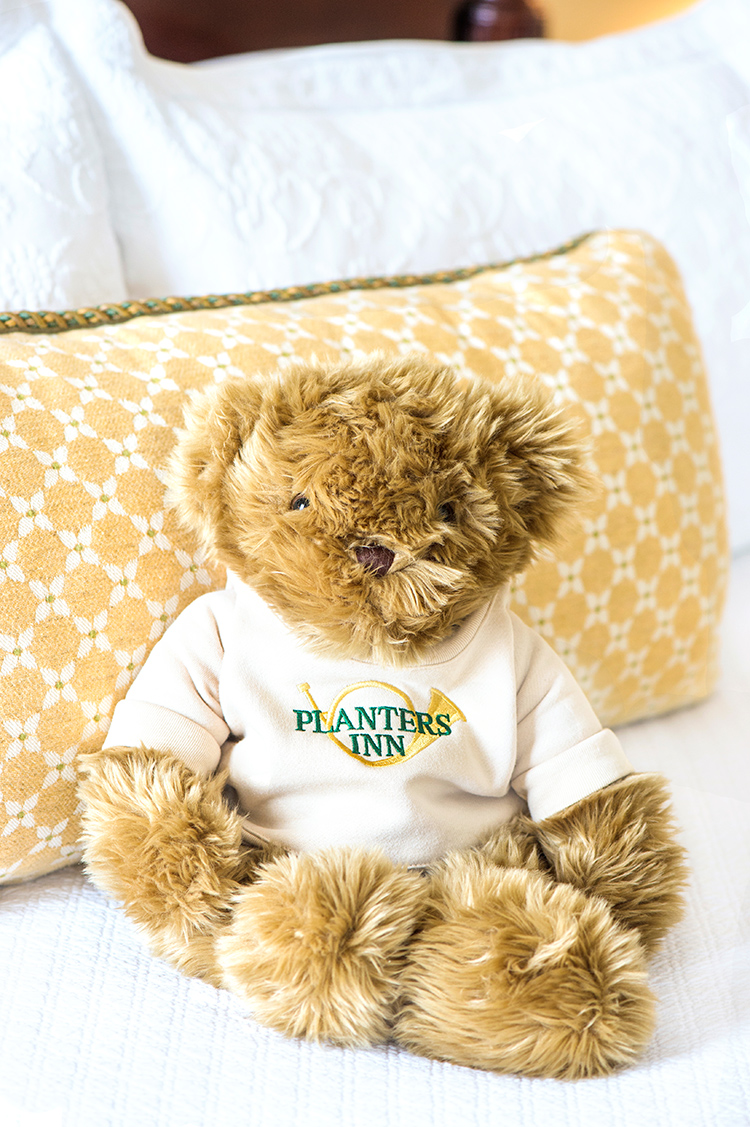 The Tale of a Sweet Bear...
For 25 years, Charles T. Bear has greeted every Planters Inn guest. Do you know the story behind our cute-and-cuddly Ambassador of Hospitality?
Many years ago, the owner of Planters Inn flew cross-country on the red-eye and went straight to back-to-back business meetings without any sleep. When he arrived at his hotel that night, he was tired and frazzled.
"I was dog-tired by the time I checked into the hotel," he recalls. "I opened the door to my room and saw a teddy bear on my bed. It just lifted my spirits."
"I went out to get a burger, and when I came back an hour later, my bed had been turned down. Tucked into my bed was the teddy bear, and by now he was wearing a little nightshirt. I got into that bed after having been up for nearly 48 hours and snuggled up next to that teddy bear."
"The next morning, I woke up and looked at the bear and said, 'You're going to be in my hotel.' It struck me as an utterly charming thing to put in a hotel room to give a tired traveler a lift."