The Award-Winning Luxury Boutique Charleston Hotel

Planters Inn Relais & Châteaux
---
Planters Inn and Peninsula Grill are longstanding members of Relais & Châteaux, the exclusive collection of independent, high-end boutique hotels and gourmet restaurants located in the world's most romantic destinations.
Every Relais & Châteaux property is owner-operated by a hotelier personally committed to providing the highest quality guest experiences. Anticipating your needs, exceeding your expectations, and delighting your senses is our goal.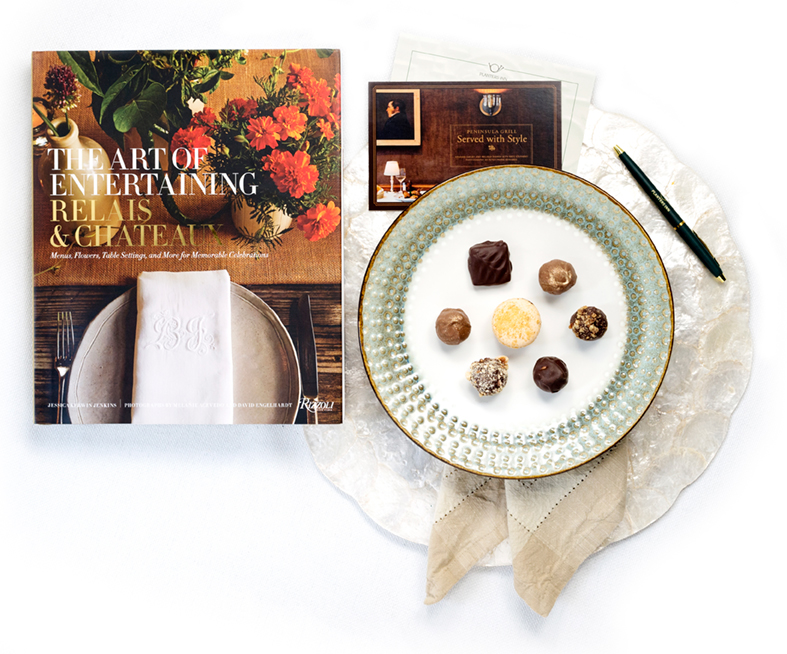 "Hidden at the end of an antiquated brick alleyway and through a wrought-iron gate lies Charleston's most picturesque dining spot, a courtyard lit with carriage lanterns, palmettos rustling overhead. Planters Inn, at the corner of Market Street and Meeting Street, provides a decadently soulful oasis in the very epicenter of the great city's historic district." — From The Art of Entertaining
Rizzoli, the famed publisher of beautifully illustrated books, recently released Art of Entertaining: Menus, Flowers, Table Settings, and More for Memorable Celebrations, a behind-the-scenes look at seventeen seasonal parties, both intimate and grand, hosted by award-winning venues located across North America. Author Jessica Kerwin Jenkins, a contributing writer for Vogue and The New York Times, provides a fascinating peek into the rich history of the distinguished Relais and Châteaux collection of beautiful independent hotels and restaurants.
Filled with recipes and decorating tips for creating exquisite affairs, The Art of Entertaining is ideal reading for hosts and hostesses seeking party-planning inspiration from some of the nation's most admired hoteliers and chefs.
One chapter is dedicated to Planters Inn and Peninsula Grill's spectacular Night of 1,000 Lights dinner party. Other chapters include a Summer Sunset Celebration at Auberge du Soleil (Napa Valley, CA), a Fourth of July Beach Ball at Ocean House (Watch Hill, R.I.), a Halloween Costume Party at The Inn at Little Washington (Washington, VA), a Wilderness Adventure Celebration at The Ranch at Rock Creek, and a Smokey Mountains Dinner at Blackberry Farm (Walland, TN), among others.
---
Planters Inn and Peninsula Grill are the sole Relais & Châteaux establishments in South Carolina. We invite you to discover some of our wonderful colleagues: