The Best Celebrations in Charleston Take Place at One of the City's Best Event Venues: Planters Inn
---
Planters Inn and Peninsula Grill are the sole Relais & Châteaux establishments in South Carolina. We specialize in multi-day corporate retreats, unforgettable private parties, and spectacular weddings. Discover the flexibility, ease, and elegance of hosting your next event at Planters Inn.
When Planters Inn's magical courtyard and inviting event venues are combined with Peninsula Grill's exceptional cuisine, the result is spectacular.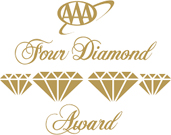 Planters Inn is
winner of the prestigious
AAA Four Diamond Award
for the 24th consecutive year.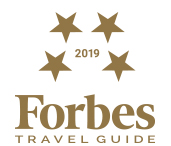 Peninsula Grill is
winner of the prestigious
AAA Four Diamond Award
for the 20th consecutive year
as well as Forbes Travel Guide
Four Diamond Award.
---
"Live the good life at Peninsula Grill & Planters Inn (at least for an evening). Entering a gated courtyard, lush and tropical and full of soft lighting, you realize this is the storied Charleston you've read about."
- Conde Nast Traveler
---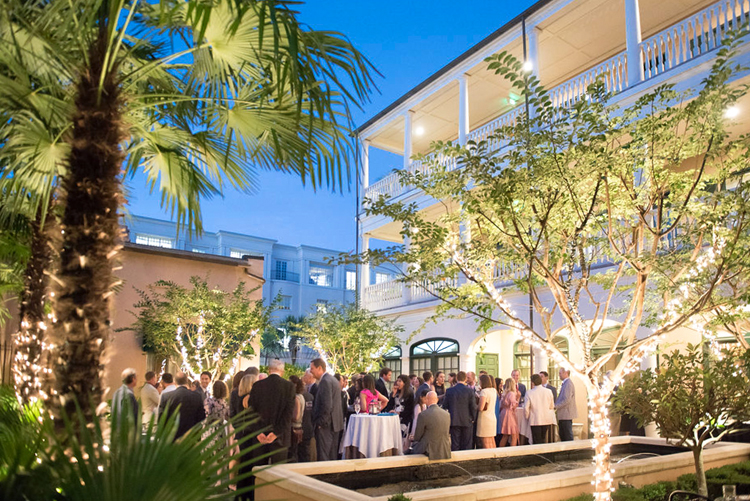 Venue Spotlight: The Courtyard
Celebrate Like a Southerner: Embrace Charleston's Alfresco Charm with Our Beautiful Outdoor Venue
Planters Inn is the only historic hotel in Downtown Charleston with a garden courtyard venue available for hosting private events.
Charleston is referred to as "a city set in a garden," and preeminent landscape designer Sheila Wertimer is well known for returning historic gardens to their nineteenth-century glory. For the Planters Inn Courtyard, Wertimer created a bluestone terrace that beguiles in both scale and style.
Perfectly manicured ornamental boxwoods are framed by historic brick pathways frame, while crepe myrtle and palmetto trees, wrought iron gates, and Charleston Battery benches enliven the venue with distinctively Southern character.
Every evening at dusk, the carriage lanterns are lit by hand—one-by-one—until the Planters Inn Courtyard comes alive. Trees are illuminated, candles glow, and tea lights flicker in a magical twilight tableau.
The Planters Inn Courtyard was intentionally designed to accommodate a variety of occasions—from intimate suppers to lively cocktail soirees. A gathering that begins outdoors can easily transition mid-event into either of Planters Inn's two private dining rooms, both of which overlook the Courtyard.
Regarded as one of the most enchanting places to socialize in the South, the Planters Inn Courtyard's resplendent sense of arrival and ambiance will set the stage for your unforgettable event.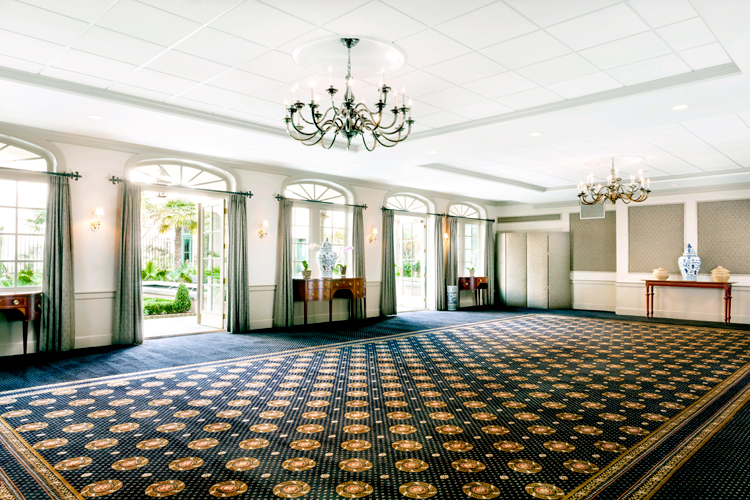 Venue Spotlight: The Garden Room
Our Signature Event Venue: A Classic Charleston Setting for Your Event
The Garden Room is an elegant 1,400-square-foot venue beautifully appointed with antique mirrors, historic reproduction sideboards, plush fabric panels, and a bank of windows overlooking the Planters Inn Courtyard. The Garden Room accommodates up to 120 guests for a cocktail reception and up to 80 guests for a seated luncheon or dinner.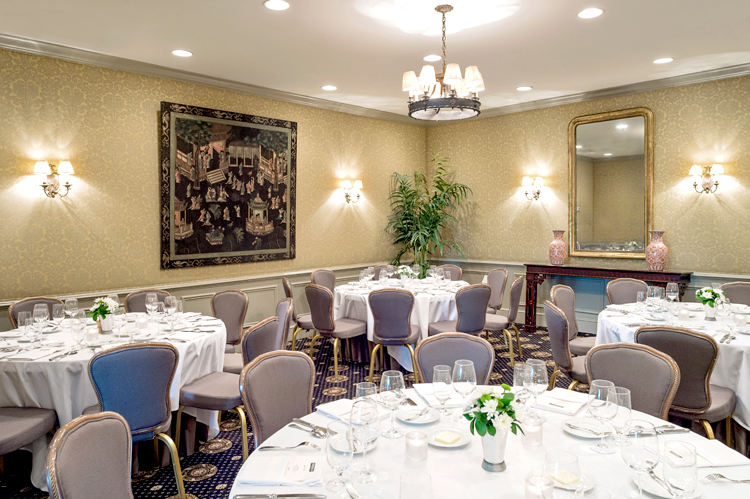 Venue Spotlight: The Charleston Room
An Aesthetically Stunning Yet Unpretentious Dining Room
The Charleston Room is an exquisite 450-square-foot venue with tasteful decor that opens onto the Planters Inn Courtyard. The Charleston Room accommodates up to 50 guests for cocktail receptions and up to 32 guests for a seated luncheon or dinner.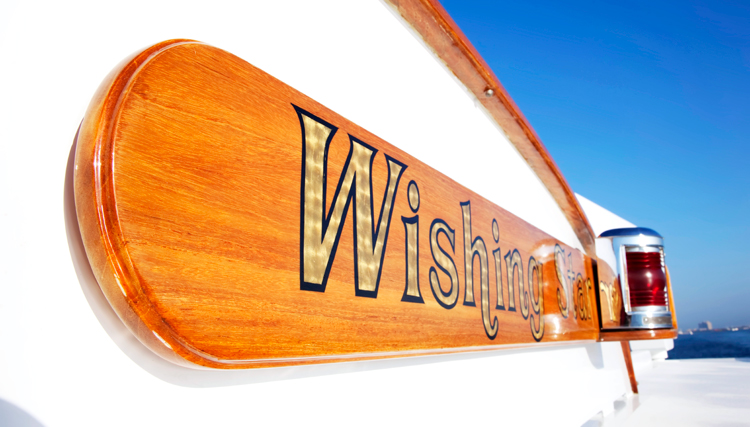 Wishing Star
For the ultimate in intimate luxury, inquire about hosting your private party aboard Planters Inn's classic wooden yacht.