Stay in Grand Style

Signature Hotel Suites
Exceptional suites with distinguished character for an unforgettable Charleston experience.
---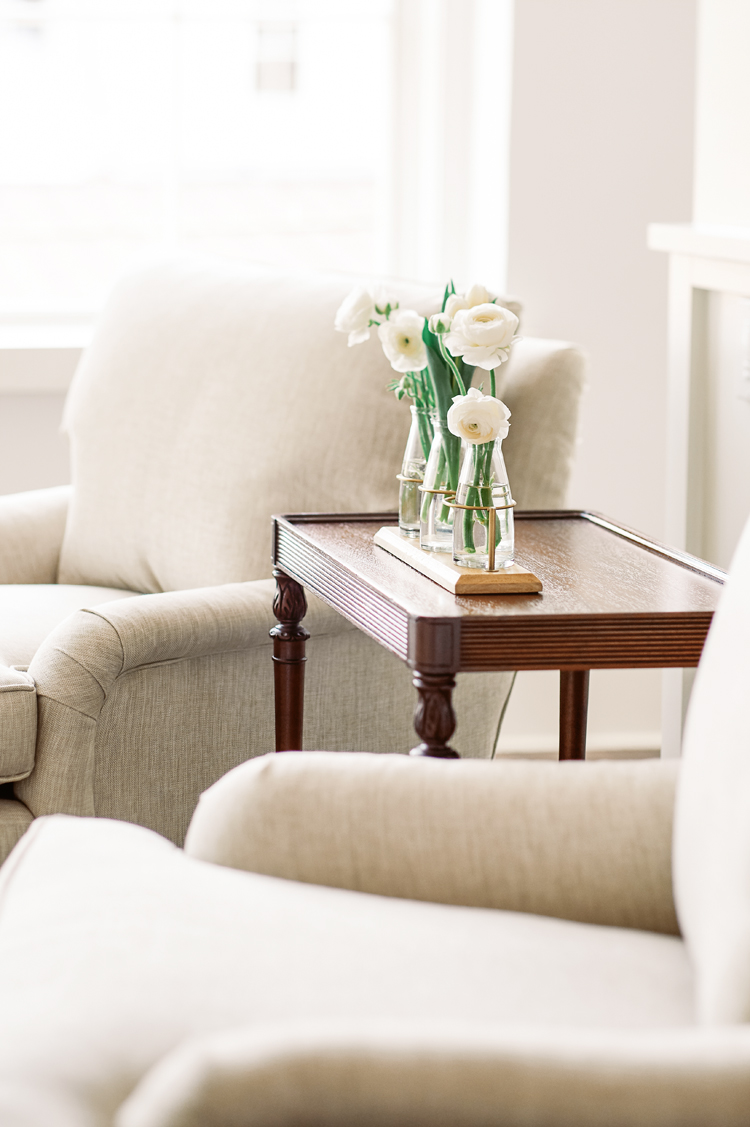 Conde Nast Traveler says...
First impression upon arrival?
"The Planters Inn corners what you might call "Main & Main" (i.e. arguably the best address in the city), in this case Market & Meeting. Despite foot traffic outside, the inn's interior feels quiet and civilized, as if you've stepped into a well-heeled private southern residence and been asked to stay awhile. An antique Chinese tea chest graces the entry hall, as do large Gullah woven sweetgrass "rice fanners," and mango iced tea is served in the parlor."
What are the guests like?
"Well-mannered travelers from every corner of the globe. Celebrities (but we won't name them). Honeymooners. Southern Julia Sugarbakers."
The St. Philip Suite
One Charleston's best-kept secrets, the new St. Philip Suite is situated on the top floor of the hotel and designed to feel like a private 1,460-square-foot pied-a-terre in the heart of the Historic District.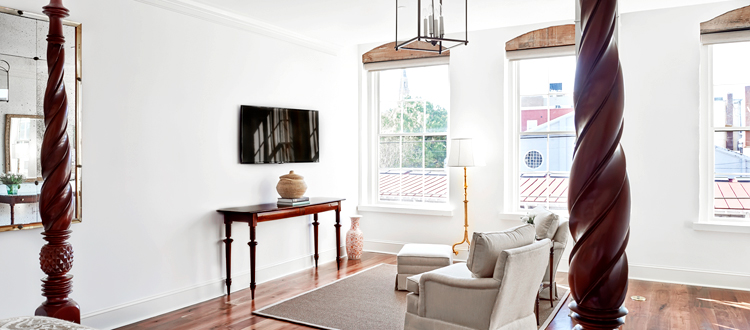 The City Market Suite
A majestic suite with a distinguished Southern style that perfectly blends the present with the past and offers views of America's oldest public market.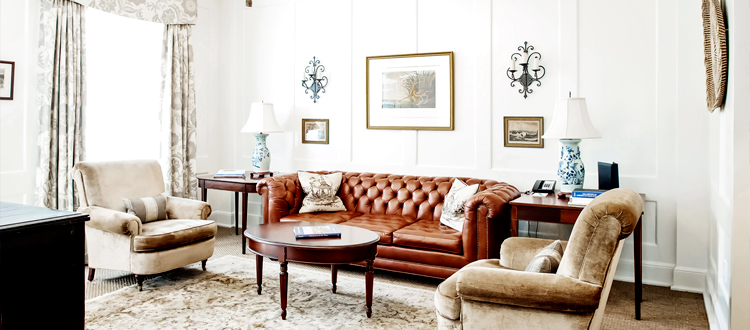 The Proprietor's Suite
An opulent and stylish residence in the heart of Charleston's Historic District.
---
YOUR FABULOUS GETAWAY
A Refined Charleston Hotel Experience
Much more than a luxury hotel in Charleston, Planters Inn is a cultural experience—the embodiment of 19th-century splendor and modern comforts. Wake up in the heart of the Charleston Historic District. Walk everywhere. Sleep in a four-poster bed. Your Charleston getaway awaits.
When you book with us directly, you will receive the absolute best rates for your travel dates. Our reservations are made by knowledgeable staff on-site at Planters Inn Charleston. They are your best resource for selecting a room that suits your style and needs.
Reserve by Phone
---
★★★★★
Amenities & Services
We want your stay at Planters Inn Charleston to be pleasant & comfortable. It is our pleasure to offer the following amenities & services.
MORNING
COFFEE, TEA & NEWSPAPERS

AFTERNOON
MANGO TEA & CHEESE CRISPS

EVENING
COFFEE & COOKIES

NIGHTLY MACARONS
AT TURNDOWN

FREE WI-FI

DEDICATED
CONCIERGE SERVICES

PIVOTAL
FITNESS CLUB

FOUR-POSTER
KING BED

A LUSH PRIVATE
COURTYARD

ROMANTIC
DINNERS AT
PENINSULA GRILL

THE FAMOUS
TWELVE-LAYER
COCONUT CAKE

COCKTAILS NIGHTLY
AT THE CHAMPAGNE BAR